Itraconazole Capsule 200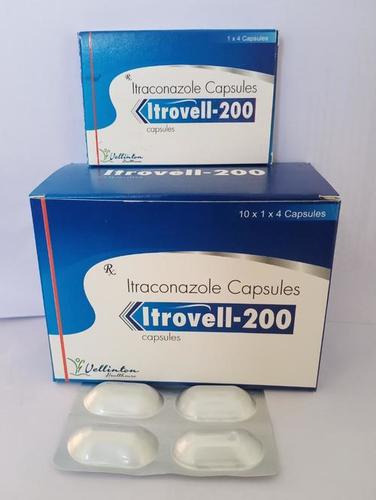 Itraconazole Capsule 200
Product Description
Itraconazole Capsule 200 is a prescription medication that belongs to a class of drugs called antifungal agents. It is used to treat fungal infections caused by fungi, including Aspergillosis, Blastomycosis, Histoplasmosis, and Candidiasis.
Itraconazole 200 works by inhibiting the growth of the fungal cell wall, which prevents the fungi from multiplying and spreading throughout the body. The medication is available in capsule form and is taken orally.
It is important to take Itraconazole 200 exactly as prescribed by your healthcare provider, usually once or twice daily, with or without food. The duration of treatment depends on the type and severity of the fungal infection.
Like all medications, Itraconazole 200 can cause side effects, including nausea, vomiting, diarrhea, headache, dizziness, and changes in taste sensation. Serious side effects are rare but can occur, such as liver damage, heart failure, and allergic reactions. It is essential to inform your doctor if you experience any of these symptoms while taking Itraconazole.