Azithromycin Tablets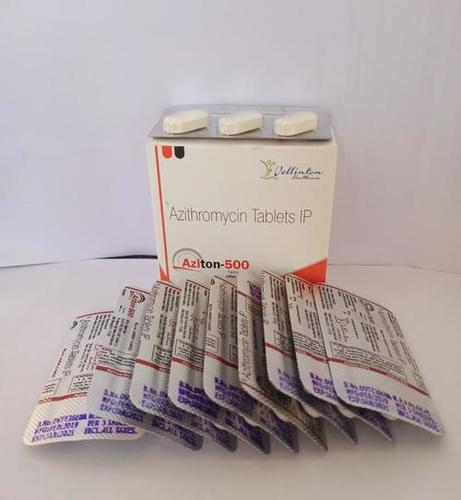 Azithromycin Tablets
Product Description
Azithromycin is an antibiotic medication used to treat a wide range of bacterial infections, including respiratory tract infections, skin infections, ear infections, and sexually transmitted infections such as chlamydia.
Azithromycin works by inhibiting the growth and reproduction of bacteria. It is available in various forms, including tablets, capsules, and oral suspension.
The dosage and duration of treatment with Azithromycin will depend on the specific condition being treated, as well as the patient's age, weight, and overall health. It is important to follow the instructions of your healthcare provider while taking this medication.
Like all antibiotics, Azithromycin may cause side effects in some people. Some common side effects of Azithromycin include diarrhea, nausea, vomiting, and stomach upset. In rare cases, Azithromycin may cause more serious side effects, such as liver problems or an allergic reaction. If you experience any severe or persistent side effects while taking Azithromycin, it is important to contact your healthcare provider immediately.